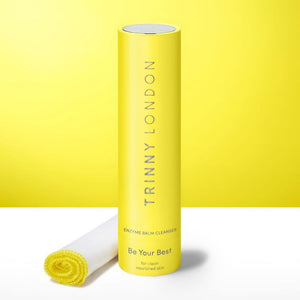 Transforming Balm which effectively remove impurities!
This luxurious, oil-based transforming balm removes the day and night, from your most stubborn eye makeup and SPF to the impurities your skin collects overnight.
Designed to boost radiance and nourish skin, our formulation is kind to your microbiome for happier, healthier-looking skin morning and evening. Includes our T-Towel muslin cloth.
SKIN GOAL: Clean, nourished skin
SKIN TYPE: All, especially normal to dry
TARGETS: Stubborn makeup + dull skin
GOOD TO KNOW: Ideal as first cleanse
AM cleanse/serum/moisturise/SPF
PM double cleanse/exfoliate/serum/moisturise