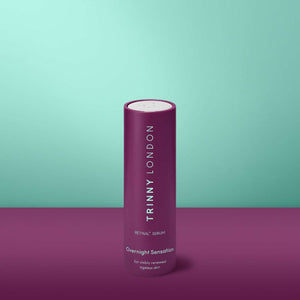 Bring energy and life back to skin that's lost its oomph with this ultimate intense retinoid treatment.
This high-dose complex harnesses the power of both retinal+ (an advanced form) and intelligent granactive retinoid® to visibly firm skin and reduce the appearance of wrinkles.
Expect the transformative results of commonly used retinol with none of the side effects (peeling is a thing of the past). A true overnight sensation – get ready to reawaken the skin you loved.
SKIN GOAL: Visibly renewed, ageless skin
SKIN TYPE: All skin types, 40+ years
TARGETS: Wrinkles + loss of firmness
GOOD TO KNOW: Results without the drama
PM cleanse/serum/moisturise
Always use an SPF in the mornings when using a retinoid

Remember: retinals are a no-go if you're pregnant or breastfeeding